Pasquale Cirillo
Professor of Risk and Forecasting in the Institute for the Future of the University of Nicosia
The expectable unexpected and the unforecastable forecasts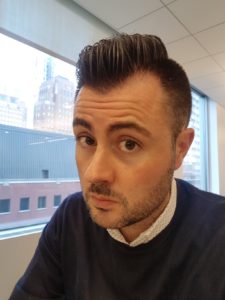 Pasquale Cirillo is Professor of Risk and Forecasting in the Institute for the Future of the University of Nicosia, and part of the visiting faculty of NYU Finance and Risk Engineering Department. He previously held positions at the Delft University of Technology (NL) and the University of Bern (CH). He holds a Professorial Habilitation and a PhD in Statistics. He has published on top international journals in statistics, probability, and finance, like for example Quantitative Finance, the Journal of Banking and Finance, and Nature Physics. Besides the academic career, as a statistical consultant, he has collaborated with institutions like the World Bank and the Swiss Statistical Office. His online courses in risk management have been attended by more than 100.000 students from all over the world.
Pasquale will give a presentation titled:
The expectable unexpected and the unforecastable forecasts
The recent Covid-19 pandemic is no black swan, but a sad reminder of the extensive damage brought about by epidemics, phenomena that play a vivid role in our collective memory, and that have long been identified as significant sources of risk for humanity. The use of increasingly sophisticated mathematical and computational models for the spreading and the implications of epidemics should, in principle, provide policy- and decision-makers with a greater situational awareness regarding their potential risk. Yet most of those models ignore the tail risk of contagious diseases, use point forecasts, and the reliability of their parameters is rarely questioned and incorporated in the projections. So…what can we do and what should we avoid?