Svetlana Borovkova
Associate Professor of Quantitative Finance in Vrije Universiteit Amsterdam
COVID-19 impact: from global macro trends to corona-proof quant investing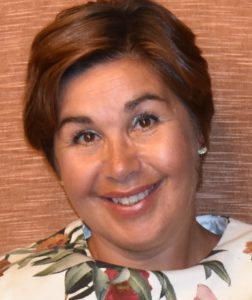 Dr Svetlana Borovkova is an Associate Professor of Quantitative Finance in Vrije Universiteit Amsterdam and Head of Quantitative Modelling in risk advisory firm Probability & Partners. She is renowned for her work in, among others, sentiment analysis in finance, commodity market modelling and systemic risk. Dr Borovkova has over 60 scientific and professional publications in quant finance and risk management. She is a frequent speaker at a major industry events such as Risk Minds and Quant Minds.
Svetlana will give a presentation titled:
COVID-19 impact: from global macro trends to corona-proof quant investing
The coronavirus epidemic has revealed some major new macroeconomic and consumer trends, which will most likely stay with us in the post-COVID world. Using alternative data such as sentiment and web search behavior, I will outline these emerging trends and show how they can be translated into new "investment factors". Subsequently, stock portfolios can be assessed in terms of their resistance to these trends, and tilted towards these new factors. Sector allocation as well as known factors such as quality and sustainability play an important role in immunising your stock portfolio in post-corona world.